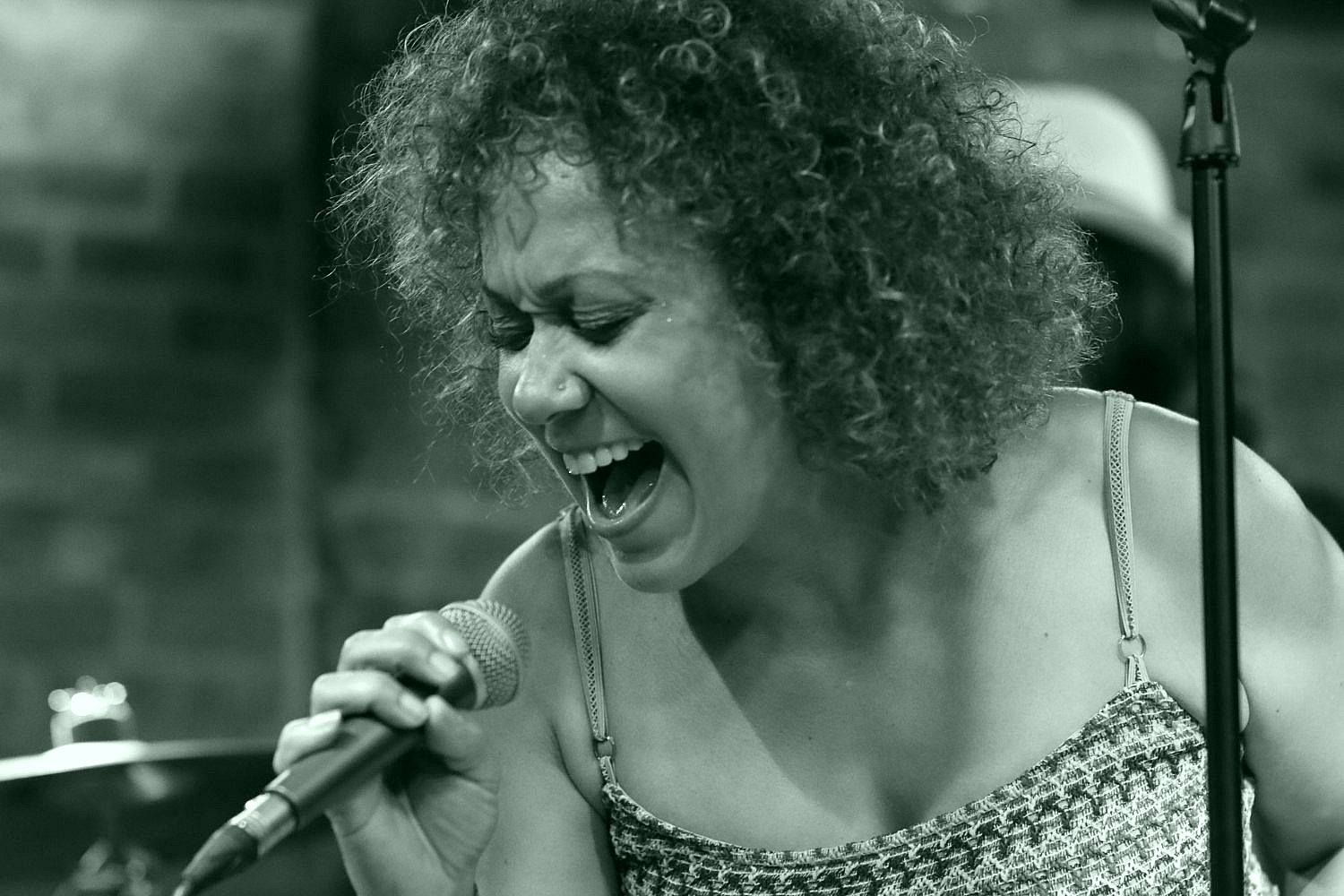 Alisa Anderson (Alisa B) was the lead singer of Simon Apple in the early 90's, when the band was one of the biggest-drawing cover bands in the area. Alisa was diagnosed with stage 4 stomach cancer in December 2014, and sadly lost her battle on Oct 8, 2015. It's difficult to express how numb and heart-broken we are. 
In an effort to raise money for Alisa (to cover final expenses and create a scholarship in her name), several former and current members of Simon Apple (along with several guest musician friends of Alisa) did a 'reunion show' on November 1, 2015. Moving forward, all money raised will go towards a Reading Musical Foundation scholarship in Alisa's name. This will hopefully be an ongoing scholarship, so any monetary gifts are welcome.
The family and friends of Alisa B. Anderson have established a scholarship program at the Reading Musical Foundation to fund middle school and high school voice awards for Reading and Berks County students with financial need. This fund is established in memory of Alisa, a former RMF voice coach adored and respected by her many students at Olivet Boys and Girls Club as well in the Reading School District.
Annual awards of $500 will be awarded annually through RMF's need-sensitive scholarship program. The program is open to any vocal student in Grades 7-12 who attend Berks County schools AND lives in Berks County, with preference given to students in the Reading School District. Students may use their scholarship award for private voice lessons or to attend a summer music camp of their choosing focused on voice instruction. Decisions will be made by the Reading Musical Foundation Scholarship Committee, who will take the student's desire to study voice, financial need and teacher recommendation into consideration when making decisions.
Info on how to make a gift to Reading Musical Foundation online or mail is available on the RMF website. Please make a note via online, or via check, that your gift is to benefit the Alisa B. Anderson Voice Scholarship Program. Gifts are accepted in any amount, and gifts over $500 are eligible for a special match incentive, which increases gifts by 33%!
Any questions, please contact Keri Shultz, at kshultz@readingmusicalfoundation.org or (610) 376-3395.
Over the years, Alisa did countless charity/fundraising gigs - always there to contribute, not only with her amazing voice, but in any way she could help. Now it's our turn to give back by honoring her name and memory with this scholarship. Thank you.